Several months ago, author John G. Walker, author of
The Statford Chronicles
, approached me with an offer to write a spinoff series set in his universe. When he told me he wanted me to write the story of Luc Bertrand, the Head of the Assassin's Guild, I was floored. Luc is my favorite character, after all.
I opted to write a series of novellas, telling Luc's story, and the first one is scheduled for release on September 26, 2016!

It is available for preorder right now, at Amazon!

Here is the amazing cover, designed by Starla Huchton.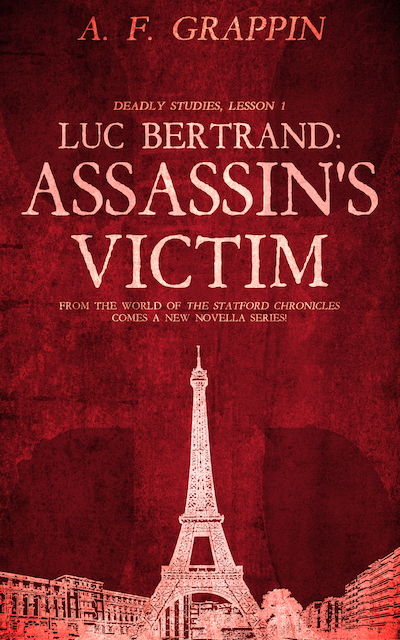 Isn't it staggering? I've been staring at it for weeks and can't get enough of it!

Where will this book be available? On Amazon.com, initially. Once more of the series is available, I have plans for releasing the novellas in bundles, perhaps in paper form. But that's down the road.