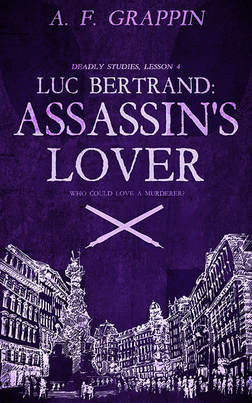 Luc Bertrand has survived assassin school, fulfilled his first contract, and now been shipped off to Vienna, Austria, to work in a guildhall. Surrounded by other assassins, he is far from the place the Knights Templar destroyed his life. With a whole country between them, perhaps he can settle down and live a normal life.

Normal for an assassin, anyway.

Before long, Luc finds himself in a relationship, tormented by all new problems. What does he buy as a Christmas present? How can he justify keeping his secrets?

Now that he has let someone into his heart, what if the Templars come back?

Luc Bertrand: Assassin's Lover will be available on Amazon on September 4, 2017!
---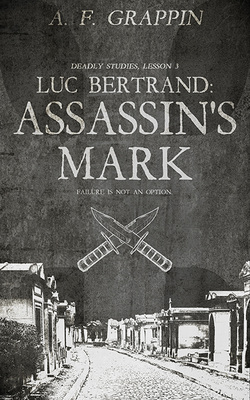 For two years, Luc Bertrand studied the craft of assassination. His encyclopedic knowledge of poisons, weapons, anatomy, and stealth make him an expert at making a living body fail. But despite all his study, he has yet to take a life. This is his final test. His first assassination.
His classmates' reactions to their final exam has left Luc wondering if he has what it takes. Can he handle the stress of taking a life? He is haunted by fragments of his family's murders. Hints of their deaths, while the memories themselves elude him. It doesn't help that his teachers seem to know more than they're telling. About the murders, and about Luc himself. The Assassin's Guild is never gentle when it comes to testing its members. How will Luc pass this test and still be himself afterwards?
Luc Bertrand: Assassin's Mark is available through Amazon.

---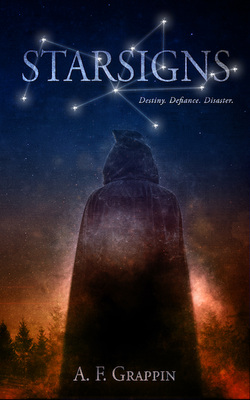 Cair has waited his whole life for the Night Festival and the ceremony where his fate will be read. His family has a history of amazing fates, and Cair can barely contain his anticipation to have his future revealed at last. But fate is cruel. The stars reveal that Cair is among the Fateless, those doomed souls who bring disaster and ruin to all the lives they touch until a horrific death finally claims them. Unwilling to accept this destiny, Cair forms a plan. He's going to find a way to change his fate. Or die trying.
Starsigns is available at Amazon in ebook and paperback.

---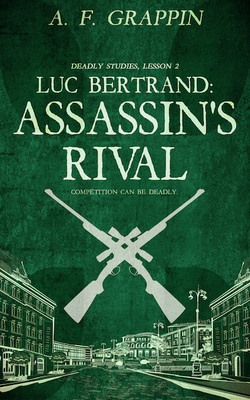 Luc Bertrand's old life as an orphan is long behind him. He's been adopted by the strange Auguste Fosse, who has promised Luc a special education. The academy trains assassins. Determined to get revenge on whoever killed his family, this school is the perfect place for him to train for his life's work. All isn't roses, though. The other students don't approve of Luc's arrival. He's too old, and the competition for Fosse's attention and tutelage is fierce. Having enemies who are being trained to kill can be dangerous, and Luc is years behind them in skills.
Luc Bertrand: Assassin's Rival is available through
Amazon
.
---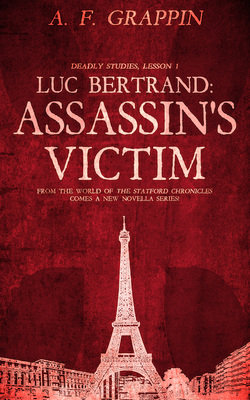 In The Statford Chronicles, Luc Bertrand is known as the Head of the Assassin's Guild for the East Coast of the United States. But long before that, he was a young man in France.
Luc is offered an induction into the Knights Templar. Luc's father is one of them, so he has a place in their secret society. It will open a path to greatness. But something doesn't feel quite right. Their reaction to his rejection is far more extreme than he could ever have expected. Suddenly, Luc has a target on his .back and death looming over him. How will he escape being an assassin's victim?
Luc Bertrand: Assassin's Victim is available through Amazon.

---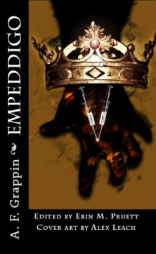 It's fatal and highly contagious, but the empeddigo is contained. Everyone is guaranteed their safety by the king's guards. Unless they know too much...
When a beast attacks her village, Selinde doubts the guards' dedication to their safety. Determined to fight for her right to protection, she journeys to the palace, something no one she knows has done before. Instead of fighting, she learns just how far the king's protection really extends.


Empeddigo is available as an ebook through Amazon.com and Smashwords.

---
---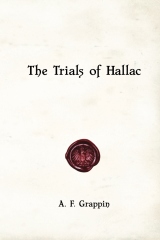 With two older brothers, Prince Hallac stands little chance to inherit the throne. As his kingdom goes to war, he is sent alone on a mission that will save the common folk of the royal city. Only then does he realize that one of the gods holds a grudge against him and will stop at nothing to prevent his return home. And worse, someone at home doesn't want him back.


The Trials of Hallac is an illustrated epic poem featuring art by Kirsten Spencer. It is currently only available through special request from the author but should be out in ebook formats in 2016.

---
---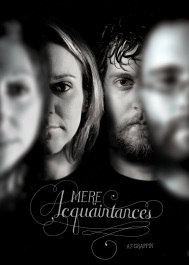 Five patients at Ighosia Falls Mental Institution have multiple personality disorder. Every one of those alternate personalities is delusional. Who is who in the real world, and where have the delusions taken their alternate identities? What is the mysterious Sunsetter they keep talking about? And why is the world collapsing around them?
Mere Acquaintances is available as a FREE ebook through Smashwords. You can get it at Amazon.com, but it is $0.99 there. It can be accessed in its original serial form on the One More Full Page blog, beginning here.

---